Agile Planning and Estimation Practices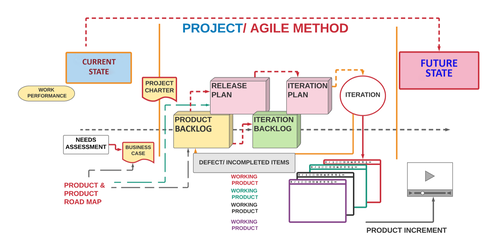 Become Professional in Agile Planning & Estimation Practices
Join our Agile Planning and Estimation Practices online training course to understand & practice the agile planning techniques and Agile Estimation best practices, and develop release plan for your product.
Duration:

2:25 Hour

14 High Quality Video Lessons

Date: At Your Own Pace
Language: Arabic
Price: 120 USD
Course Description
This agile planning and estimation practices online training course (Recorded) will help you acquire and develop you agile skills and competencies, agile planning best practices and techniques, agile estimation best practices and techniques, and how to develop your agile release plan effectively.
Through a real case study "Customer relationship management software CRM" in details will help us to better understand and practice agile practices as in real life situation in order to get best outcomes out of this course.
In this agile planning and estimation online course, you will be introduced to many of the agile methods like Scrum, KANBAN, and XP. And you will be able to effectively develop and design your own project management approach and product development methodology.
You will learn the most important topics, concept, and techniques in agile planning practices like definition of done DoD, time boxing, and much more. One important aspect of this agile planning and estimation online training course is Stories, sometimes called User stories. You will be able to understand the importance, origins of user stories, and how to decompose and prioritize them in order to manage product backlog effectively. Moreover, you will gain the most useful tools and techniques in order to perform agile estimation and develop your winning agile release plan.
Register now